Facelift Surgeries
Dr. Renato Calabria is at the forefront of excellence in facelift surgery, practicing the most advanced techniques and applying the latest technologies to provide his patients with the highest standard of facial care. Whether the vision for your newly imagined face is subtle or significant, Dr. Calabria's signature attention to detail will make your results come to life.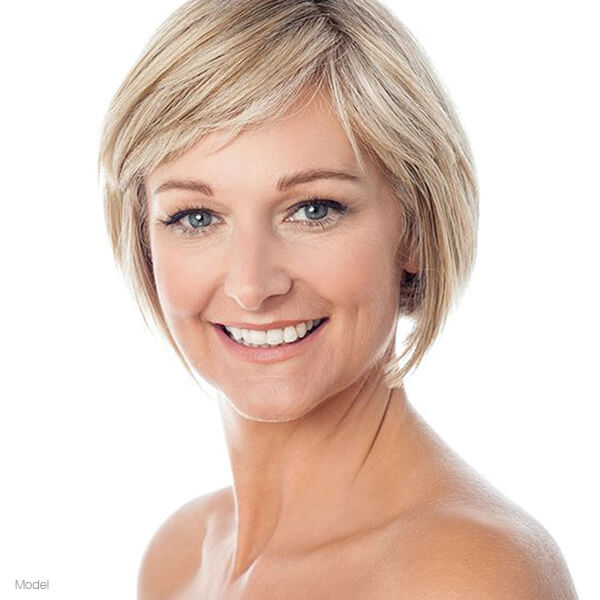 One-Stitch Facelift
Dr. Calabria conceived the one-stitch facelift technique after looking for the most efficient and effective way to treat skin laxity, sagging cheeks, and drooping jowls. Designed to enhance faces of all ages, the one-stitch facelift's innovative approach limits recovery time and invasiveness.
Patients who undergo a one-stitch facelift find that they can return to their daily routine within one week, with most of their recovery lasting no longer than a weekend. Dr. Calabria's trademark strides in hidden incisions will leave you with little to no scarring for more refreshed and natural results. One-stitch facelifts benefits include:
Rapid recovery time
Long-lasting results 
Minimized risk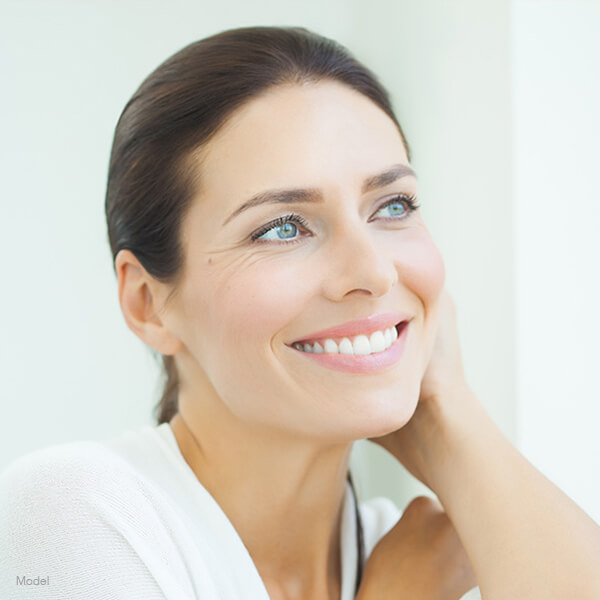 Facelift Surgery Recovery
At our practice, we treat your postoperative recovery period with just as much importance as the preoperative period. We maximize our techniques to provide both comprehensive and expedient recovery strategies, ensuring that you can return to your normal life with ease and satisfaction.
Naturally, our detailed intra-operative strategies are matched by our careful and attentive patience with dressing our patients with high-grade medical materials and monitoring them closely. Our aftercare facilities are uniquely designed for this, with each patient being seen by thoroughly trained nurses and Dr. Calabria frequently. With Dr. Calabria, every element of the recovery timeline is taken into account, with no patient being sent home without a proper guide for a healthy recovery period.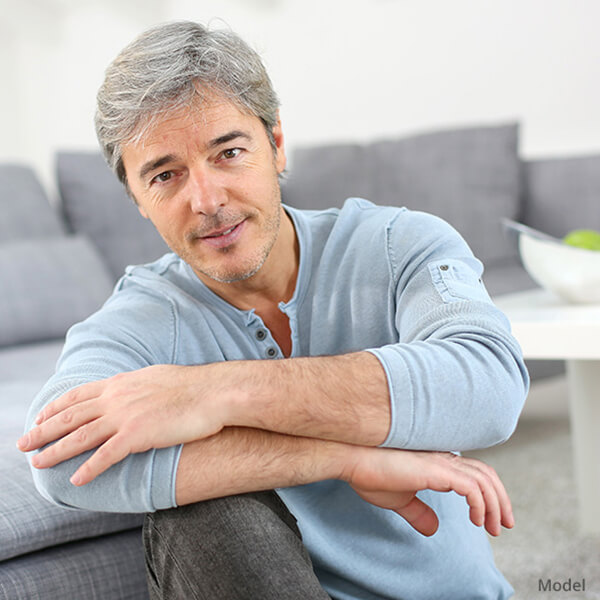 Non-Invasive Stem Cell Lift and Stem Cell Facial Rejuvenation
Contemporary conversations for medical science rarely go without the mention of stem cell research and its potential to revolutionize multiple facets of how patients are cared for and treated. This can lead to a myriad of conversations that spread misinformation when not properly articulated by scientists and doctors. Nevertheless, Dr. Calabria takes an authentic and educational approach to help his patients understand the possibilities of proper stem cell research and application. Dr. Calabria will not only interpret the complex yet natural occurrence of stem cells in the human body but inform each patient how they might be beneficial to their specific needs and cosmetic goals. The Beverly Hills Facelift Institute remains one of the most selected institutes for stem cell technology, creating elite standards for how patients are treated and cared for in the plastic surgery industry.
Frequently Asked Questions:
Dr. Calabria individually tailors each of his signature advancements in facelift techniques to the needs and demands of the modern-day woman or man. Whether it is a stem cell lift, one-stitch lift, or a non-surgical lift, Dr. Calabria approaches feminine or masculine aesthetics with years of study and experiential knowledge.
Stem cells produce growth factors that create new blood vessels. Regenerative cells promote the natural wonders of your own biological healing—in short, these cells activate the skin and facial tissues to create more cells. This creation process continues to enhance the appearance of the face long after surgery.
Because Dr. Calabria's advancements in stem cell applications are so comprehensive, every area of your face can benefit from a stem cell facelift. Additionally, stem cell facelifts create sweeping improvements in facial skin quality and volume across all areas. Patients can increase their results with the addition of a brow lift or eyelid lift.