The Male Facelift Surgery
In the past, women were the largest demographic for plastic surgery. Over the last few years, however, the number of men seeking cosmetic enhancement has risen significantly. Facial rejuvenation is especially popular and provides men with a revitalized appearance that helps them exude confidence at work and in their private lives. Dr. Renato Calabria performs male facelift surgery with the utmost care to maintain the rugged, masculine qualities of the male patient who desires more youthful facial contours without appearing overdone.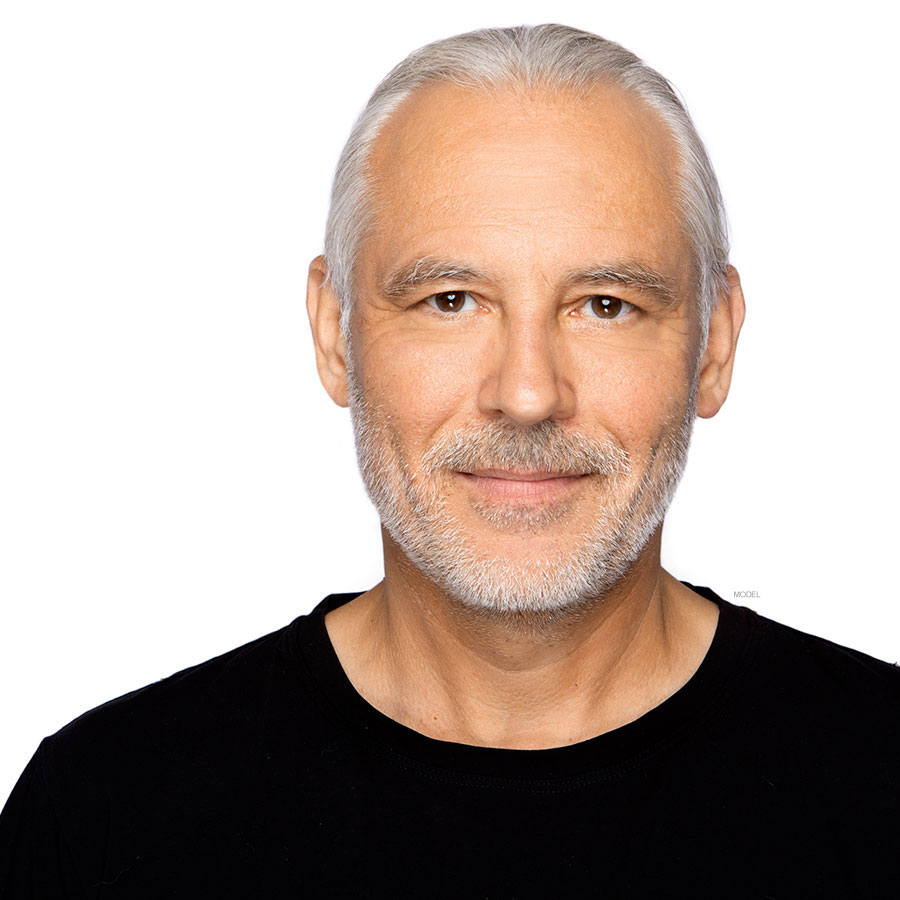 The Male Facelift Surgery Before & After Photos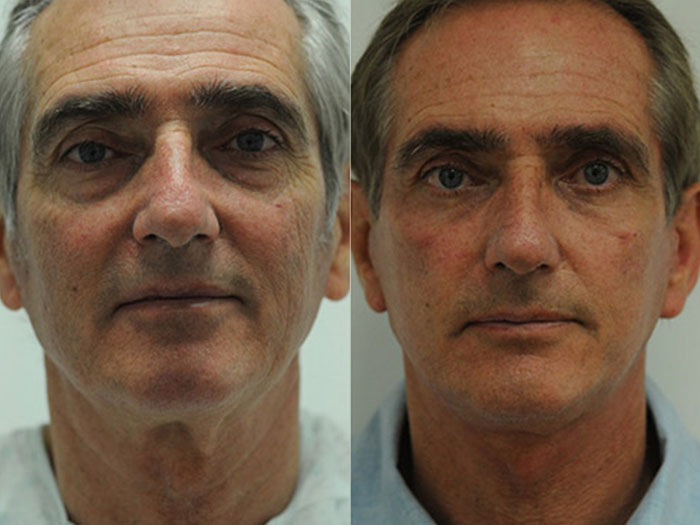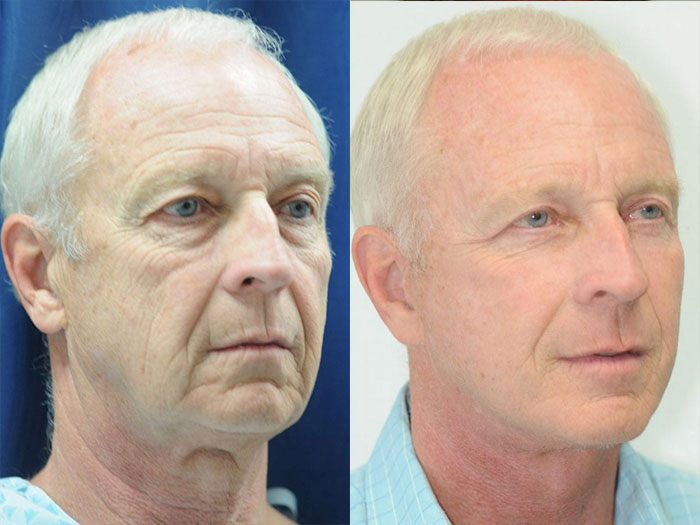 Recovery
Patients can expect to experience some facial swelling and bruising. Resting with the head elevated for at least two weeks after surgery is recommended to minimize swelling and discomfort. Most patients go back to work within two to three weeks of their facelift procedure, but patients who opt for the one-stitch or non-surgical variations will have an even shorter recovery period. Strenuous activities should be avoided for at least three to four weeks.
Scars
Dr. Calabria has mastered his facelift techniques to reduce tension on the incisions and ensure optimal healing and minimal visible scarring. Scars also tend to fade over time with proper aftercare and sun protection. Patients who opt for the non-surgical facelift are unlikely to develop any scarring.
Cost
The price of any surgical procedure depends on the extent of correction needed, the technique used, anesthesia fees, and other factors. The cost of your personalized facelift procedure will be calculated during your initial consultation.
Pain
Some pain can be expected after facelift surgery. Patients who undergo non-surgical facial rejuvenation may experience minimal discomfort. Prescription medication can help make your recovery more comfortable.
Frequently Asked Questions
The effects of more extensive facelift techniques tend to last longer than the results of minimally invasive techniques, but many patients report enduring improvement regardless of the type of facelift they chose. No facelift procedure can halt the aging process, so it is essential to adopt a healthy lifestyle and engage in dedicated sun protection to prolong results.
The best candidates for male facelift surgery are individuals with the following concerns:
Jowls
Loose neck skin
Deep nasolabial folds ("smile lines")
Dr. Calabria utilizes a
vertical facelift
technique to prevent a wind swept appearance. This approach involves lifting the facial tissues upward to combat the natural effects of gravity and raise the features to a natural and youthful position.