Newly Divorced Women and Men Are Flocking to Their Plastic Surgeon's Office
3 Minute Read:
It's reported that nearly 50% of marriages end in divorce. And while divorce can be tough on anyone, women and men who are divorced after years of marriage can face an even more frustrating transition back to the dating pool than those who have only been married a short time.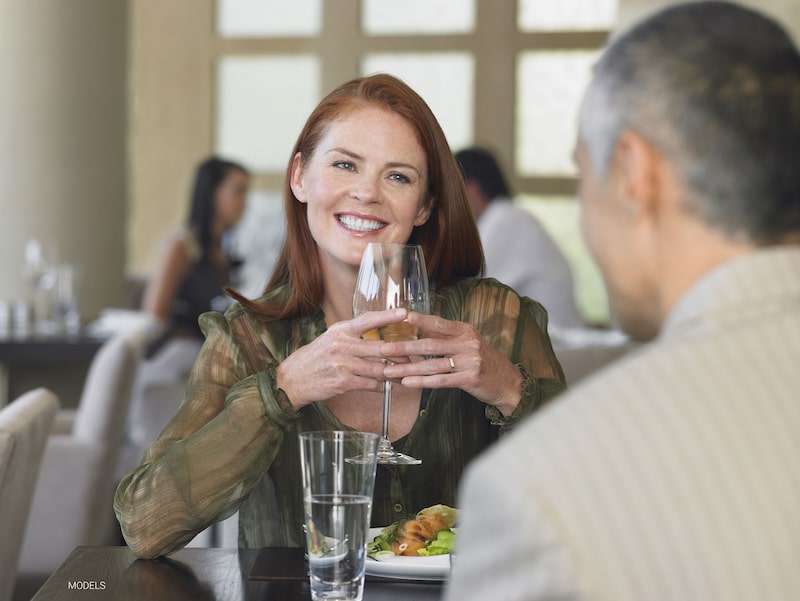 Newly divorced women and men may lack confidence in their physical appearances, which can keep them from feeling comfortable on dates.
The simple truth is that they are older than they were the last time they were dating, and many women and men may have prioritized their spouses and/or children, causing them to neglect their own self-care. However, plastic surgery is a fantastic option for women and men getting ready to improve their confidence as they start dating again!
What Is the Best Cosmetic Procedure for You?
While there are numerous cosmetic procedures that enhance the face, body, and breasts, facelift surgery is one of the most effective and transformative ones.
While the face is often the first area to show the effects of age, including wrinkles, fine lines, and sagging skin, a facelift can effectively turn back the hands of time for your face so that you can have improved confidence, especially when you begin dating again.
What Are the Benefits of Facelift Surgery?
A facelift targets age-related concerns on the lower two-thirds of the face (from the cheeks to the neck).
During this procedure, the facial tissue and muscles are tightened, excess skin is surgically removed, and the remaining skin is pulled tighter. This helps create a natural, more youthful appearance to the face, improving your entire aesthetic.
And what's more, the smoother and tighter skin can dramatically boost your confidence and self-esteem so that you feel more comfortable, whether on a first or tenth date.
What Are My Facelift Options?
Dr. Calabria, a facelift specialist in Beverly Hills dedicated to helping his patients achieve the younger, more naturally attractive facial aesthetic they desire. Because of this, he offers several different facelift options.
While Dr. Calabria will evaluate your facial condition during your consultation to determine which procedure is best for you, below you'll find a breakdown of the most popular options available:
Vertical Facelift
While many cosmetic surgeons use a horizontal facelift technique, where the skin is pulled horizontally, Dr. Calabria pulls the skin vertically to align with the natural contours of the face. This helps to create a more natural look to the face while improving the overall appearance.
Non-surgical Facelift
While traditional facelift procedures are surgical in nature, a non-surgical facelift improves the volume and appearance of the face through a three-step process: extraction, purification, and injection.
Liposuction is used to harvest fat cells from one area of the body; these fat cells are then purified, and the fat is injected into specific areas of the skin to improve appearance.
One-Stitch Facelift
With the one-stitch facelift procedure, an incision is made in an inconspicuous area of the face. Through this incision, the excess skin is used to create a suspender flap, which lifts the underlying tissue to a higher, more youthful position.
Along with stunning results, there is less downtime and little to no resulting scarring from this procedure.
Stem Cell-Enhanced Facelift
The stem cell facelift combines the transformative effects of a vertical facelift and non-surgical facelift. With this procedure, fat is harvested from the body and then placed in the Celution® device, which separates specific stem cell-enriched fat from undesirable fat.
During the vertical facelift procedure, Dr. Calabria injects the stem cell-enriched fat below or directly into the superficial muscular aponeurotic system (SMAS) to improve facial volume. This process is a great option for many women and men because the stem cells help to give a more comprehensive improvement to the face than a standard vertical or non-surgical facelift.
Learn More About How Cosmetic Surgery Can Improve Your Confidence
If you are looking to begin dating again and are interested in facelift surgery, contact us today to schedule a consultation. You can reach us by calling (310) 879-1488 or using our online form.