Restore Lost Facial Volume and Smooth Wrinkles With Stem Cells
Many patients desire an aesthetically pleasing and natural facial appearance, especially when the aging process starts to take its toll.
While some people opt for surgical procedures that successfully eliminate facial imperfections and blemishing, some prefer a quick and less invasive approach.
Fortunately, Dr. Calabria offers minimally invasive procedures that use stem cells to smooth out your wrinkles and improve facial volume for a fresh, young, and natural appearance.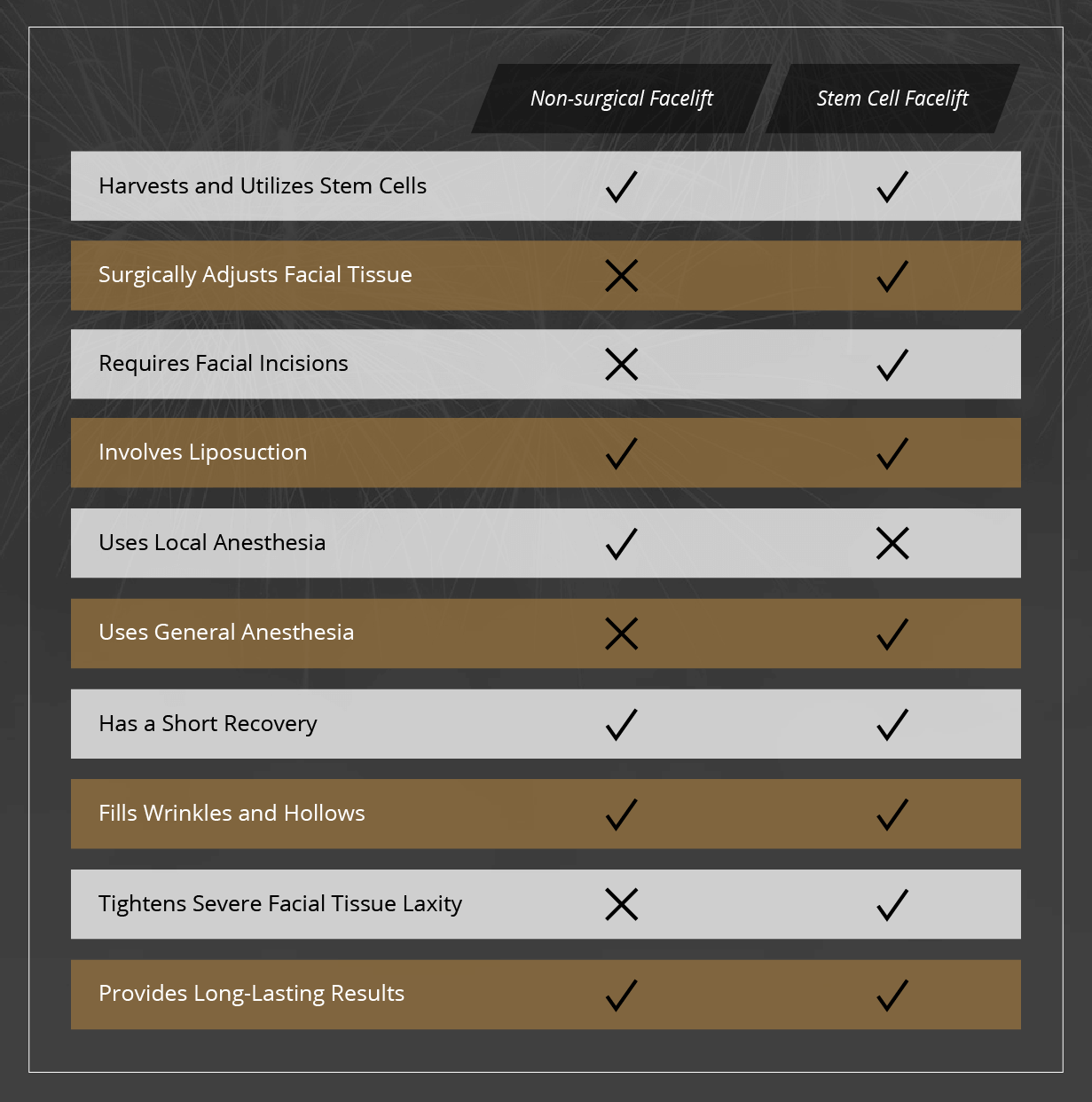 How Can Stem Cells Benefit Me?
Stem cells trigger the regeneration of collagen and elastin production in your face. These two substances are responsible for the tightness and plumpness of the skin.
By stimulating collagen and elastin production in the face, Dr. Calabria can enhance jawline definition, replenish facial volume, create a natural and rejuvenated appearance, and speed up the recovery process.
These benefits continue to develop many months after the initial treatment.
Non-surgical Facelift
Non-surgical facelift is a three-step facial rejuvenation process. The first step is fat extraction through liposuction. This step has the added benefit of contouring other parts of the body.
The second step is purification. The harvested fat is purified down to the stem cells, which will be used in the third step—injection—where these refined cells will be inserted into the surgical site to improve your appearance and recovery.
Stem Cell Facelift
Stem cell facelift combines standard facelift surgery with fat grafting to better tighten and lift the skin and promote a more rapid healing process.
In this procedure, Dr. Calabria also uses smaller incisions that minimize scarring and recovery time.
Similar to the non-surgical facelift, liposuction will harvest fat that will be purified and injected into the targeted area.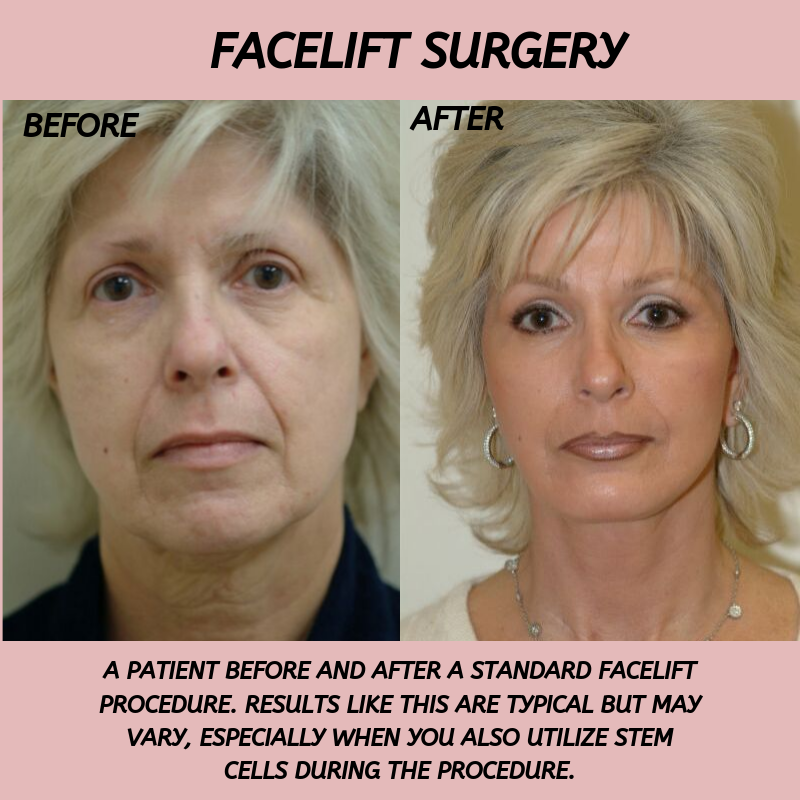 In Conclusion…
No matter which procedure you decide to choose, one thing is certain: Stem cells can revitalize your face and give you a boost in appearance and confidence to make you feel good about your skin.
Dr. Calabria serves the Beverly Hills area and treats every patient delicately to maintain the characteristics and structures of their natural facial contours.
Schedule your consultation today by calling (310) 777-0069 or filling out our contact form.