When Is FDA Approval Not Necessary?
2 Minute Read: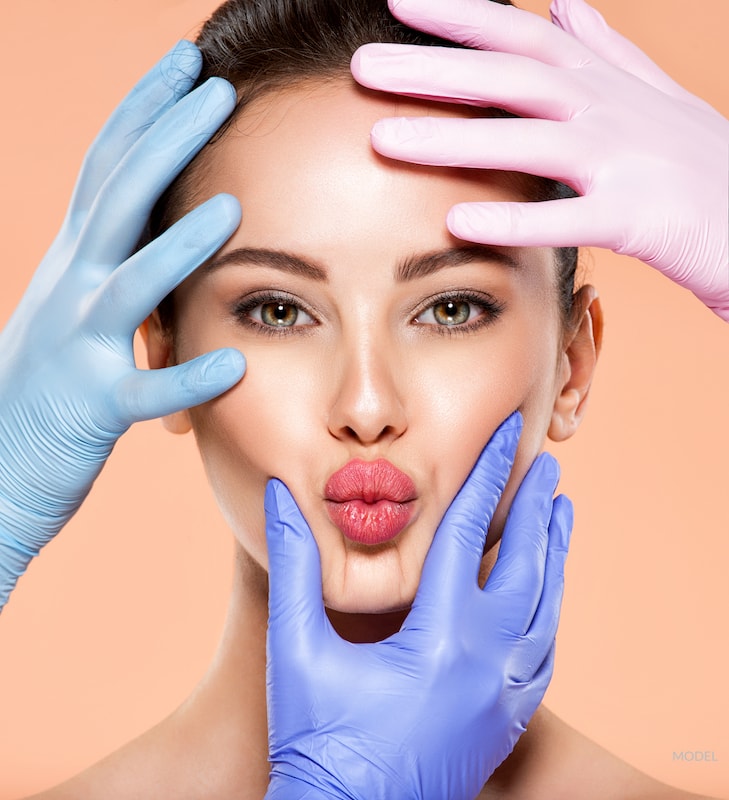 You hear about new cosmetic treatments on the market all the time. But how can you be sure these brand new treatments are safe to try? For most, they look at the words "FDA approval." But what does FDA approval mean, and is it safe to choose a treatment without FDA approval?
What Is FDA Approval?
The U.S. Federal Drug Administration (FDA) regulates the sales of food, vaccines, medications, tobacco products, dietary supplements, cosmetics, radiation-emitting electronics, and medical devices for humans. The "cosmetics and medical devices" regulations cover most of what is offered at plastic surgery offices, such as lasers, fat reduction devices (liposuction), injectables (BOTOX® Cosmetic and dermal fillers), breast implants, and more.
The FDA's role is to protect American consumers from lies and harm by ensuring that food and medical products are marketed in ways that are consistent with what the product accomplishes. For example, a dietary supplement can't promise it'll cure your male pattern baldness (unless it really could).
Simply put, when you see a cosmetic treatment has FDA approval, it means that studies have shown it can do what it promises to do.
When Is FDA Approval Not Necessary?
There are times when FDA approval isn't totally necessary. For example, BOTOX® Cosmetic has been approved by the FDA for three cosmetic uses—frown lines, crow's feet, and horizontal forehead lines. Many plastic surgeons will still use it in other places, such as fixing bumps on a nose line. Using BOTOX® Cosmetic in any of these different areas may not technically be "FDA approved," but it's perfectly safe and still achieves fantastic results. A plastic surgeon will only offer up these non-FDA approved uses if they have had experience and success with the treatment before.
How Can I Protect Myself When Getting Cosmetic Treatments?
People who are looking into cosmetic treatments often turn to the internet for answers. The internet can be filled with incorrect information that can turn someone off from seeking a specific treatment. To be sure that you're getting the right information, always book a consultation with a board-certified surgeon to discuss your options.
Dr. Calabria is a California board-certified plastic surgeon with over 20 years of plastic surgery experience. He will be more than happy to clear up any miscommunication or false postings that may confuse patients. Book a consultation and come in with a list of your questions. Dr. Calabria will take the time to answer them all, leaving you feeling confident in your choices.
Want to Learn More?
Don't wait any longer to give your face the youthful glow you deserve. Book a consultation with Dr. Calabria today to find out more about your cosmetic treatment options. Book by calling (310) 730-1938 or scheduling an appointment online.