Which Facelift Technique Is Right for You?
3 Minute Read:
Once upon a time, undergoing a facelift meant the ability to achieve younger-looking skin and features, but with the potential for some unnatural results.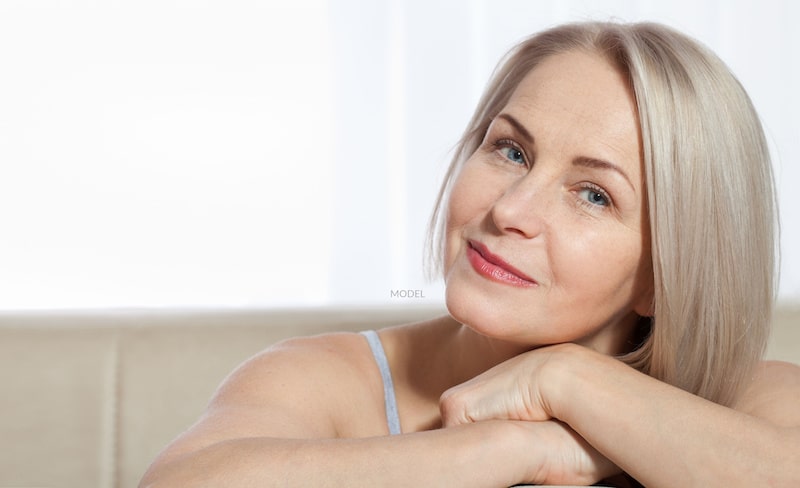 Today, plastic surgeons who are experts in advanced facelift techniques can offer a range of facial rejuvenation procedures that will leave you with the natural results you desire.
5 Advanced Facelift Options for You
At The Beverly Hills Facelift Institute, Dr. Renato Calabria offers many facelift techniques to accommodate his diverse patients. If you live near Beverly Hills or plan to visit for cosmetic enhancements, a consultation with Dr. Calabria can help you achieve the results you seek, often with less downtime than traditional facelift surgery.
1. Vertical Facelift
When it comes to more conventional or full facelifts, Dr. Calabria prefers to use the vertical facelift technique. Men and women seeking dramatic but natural-looking results can rely on the vertical facelift.
Dr. Calabria lifts and repositions the underlying facial tissues vertically rather than horizontally to avoid a wind-swept or artificial appearance.
While this approach is the closest to traditional facelift procedures, Dr. Calabria's patients experience less scarring (which is virtually undetectable) and a shorter recovery period.
2. Stem Cell-Enhanced Facelift
This innovative approach can rejuvenate your complexion by harvesting the stem cells that exist in your fat.
A minimally invasive liposuction procedure removes a bit of excess fat, and Dr. Calabria extracts purified stem cells, which are then transferred under the skin or muscle for precise recontouring. This procedure is designed to lift muscle structure and rejuvenate skin for enhanced volume and firmness.
This surgery uses a combination of the vertical facelift and fat grafting techniques while requiring less downtime and little scarring.
Results will continue to improve over the next few months and last for many years.
3. One-Stitch Facelift
The one-stitch facelift technique is the most efficient way to treat skin laxity, loss of cheek volume, and droopy jowls. Appropriate for all ages, the one-stitch facelift is less invasive and results in far less downtime than traditional facelift surgery.
Do not confuse this technique with the more limited ponytail lift, as the latter fails to address loose skin effectively.
Dr. Calabria is known for his hidden incisions that leave you with naturally refreshed results with little to no scarring.
One-stitch facelifts benefits include:
Quick recovery time
Long-lasting results
Less risk than conventional facelift surgery
4. Non-surgical Facelift
This facelift uses the non-surgical aspects of the stem cell facelift.
Dr. Calabria obtains excess fat through liposuction, extracts the purified stem cells, and injects them strategically into the facial tissues to achieve your cosmetic goals.
Without undergoing surgery, Dr. Calabria can restore volume, re-hydrate the skin, and restore youthful glow and texture to aging skin.
This technique allows patients to enjoy longer-lasting results than possible with the previous non-surgical techniques, which include using dermal fillers to restore volume and minimize wrinkles.
Non-surgical facelift benefits include:
Minimized risk
Rapid recovery time
Breakthrough cell regeneration
5. The Male Facelift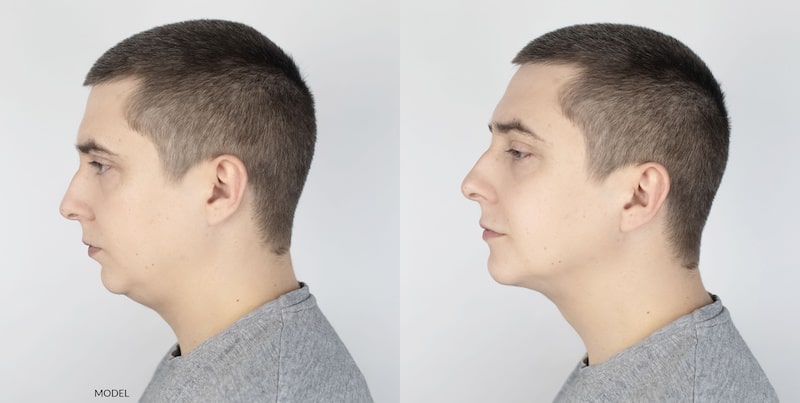 Facelifts aren't just for women, and more men are considering the procedure today. Dr. Calabria customizes his facelift techniques to help men turn back the clock on aging.
Men can expect natural results that improve their appearance (without any feminization of their features) and results that include:
No loss of masculine features
Restoration of their unique youthful appearance
Little detectable scarring
Your naturally strong, chiseled, masculine contours are maintained and enhanced according to your specific goals.
Beverly Hills Facelifts
To learn more about your facelift options, or to learn how facelift surgery has evolved, contact Dr. Calabria for a personal, in-depth consultation at his Beverly Hills plastic surgery practice.
Call (310) 777-0069 today or contact us online.